Secrets of a Blissed-Out Bath
August 18, 2021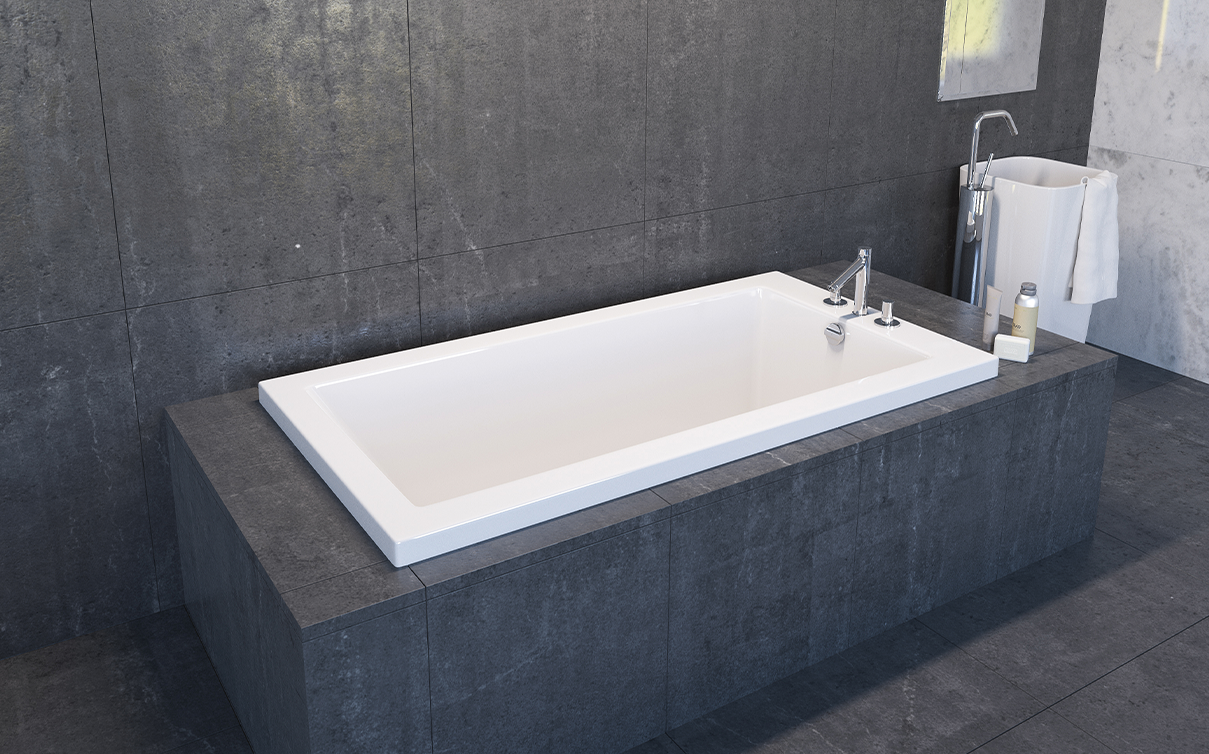 Featured Image:Adda™ Drop-In Bath
The best baths are a little ooh, a little ahh, and a little spa. And they must be practical, too. We break down the secret recipe.
Make it (Look) Big
When it comes to baths, small and spa-like aren't mutually exclusive – you just have to trick the eye. Make smaller spaces seem bigger with extra-large tiles, floating cabinets, and glass shower enclosures. Another approach is to use shimmery glass tile or paint to reflect light which makes the space seem more open.
Store Smarter
A cluttered countertop is the best way to ruin a good design, so put that hairspray away. Keep your counters clean with slide-out shelves installed inside cabinetry and vanities with several smaller drawers. Add a linen tower, recessed niches, or suspended shelves for bonus storage.
Stick with Stone
Natural stone is timeless in the bathroom. The vivid colours and unique texture of the stone creates a luxurious, spa-like feel. Think you can't afford it? Purchase a remnant slab you love for your countertop and design the space around it. Or use stone in small doses, such as a vertical strip from the shower floor to the ceiling.
Accessorize
Plumbing fixtures are functional, but they are also the jewelry in the room. Consider a shower system that provide a luxurious experience, like having multiple showerheads, or soaker jets in the bathtub.
View more Articles