INSTALLATION FEATURES
SNAP-FIT® SYSTEM
EASY FULL FRONT INSTALLATION
The full frontal installation of the Mirolin Snap-Fit System allows for easy installation and requireds no access to the rear of the unit.
SNAP-FIT SYSTEM
Snap-Fit makes installation as easy as 1-2-3.
OVERLAP JOINT
The unique overlap joint provides an invisible seam that water cannot penetrate.
CAN. PATENT NO 1240072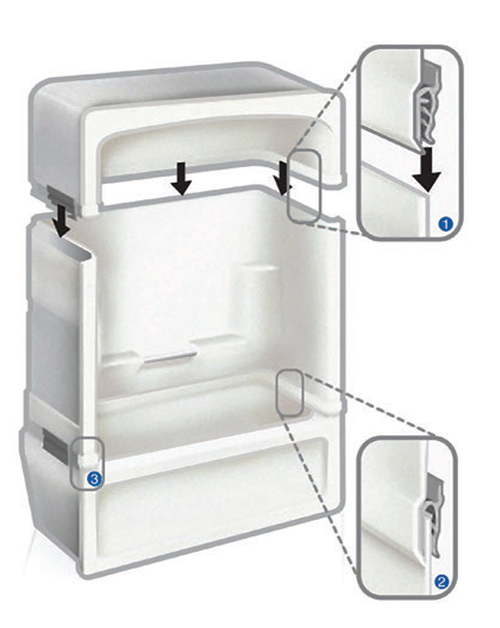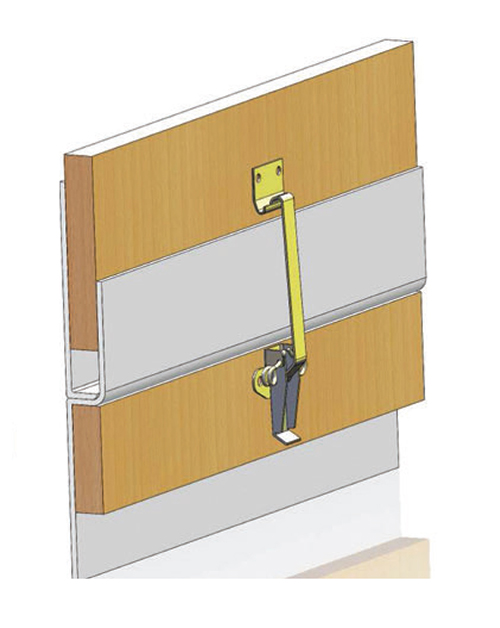 LATCH FIT SYSTEM
EASY FULL FRONT INSTALLATION
Quick and easy to install without tools for a waterproof seal.
Available on the Tribeca and Sutton products.
INTEGRAL TILE FLANGE
INTEGRATED BY DESIGN
A one inch raised lip around the edge of the base which tiles can be placed over to provide a water tight barrier to protect against water damage and leaks, without compromising your bathroom design.
Creates a Water Tight Seal!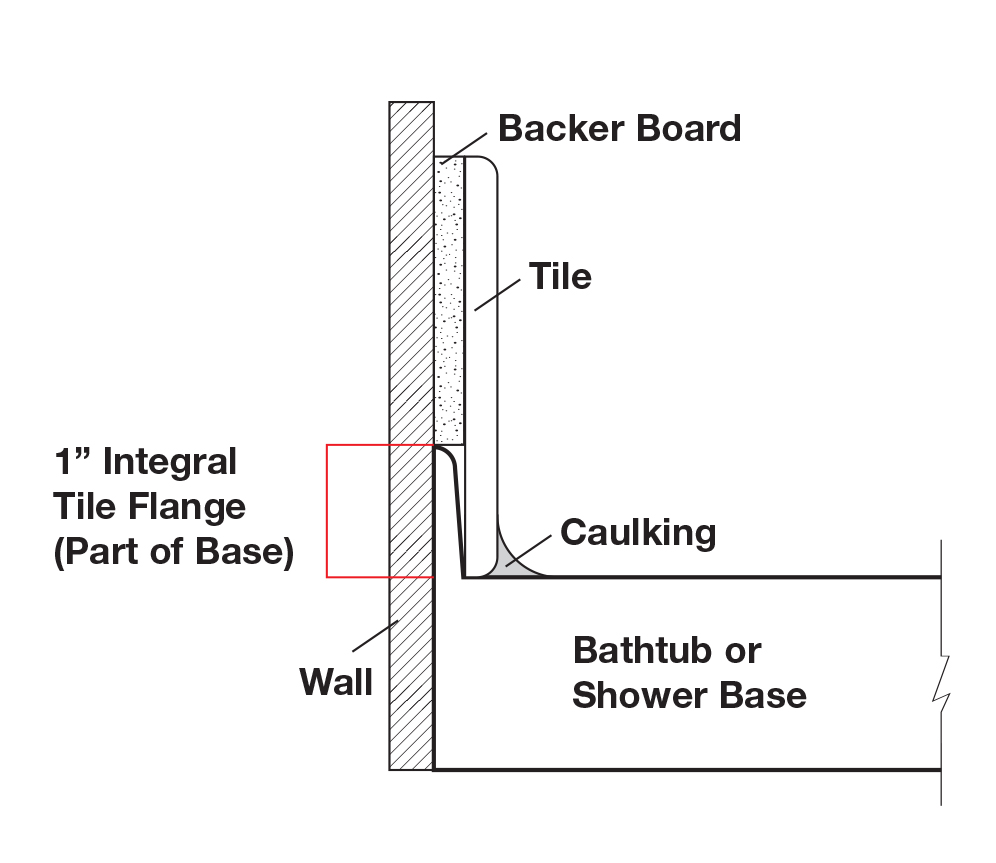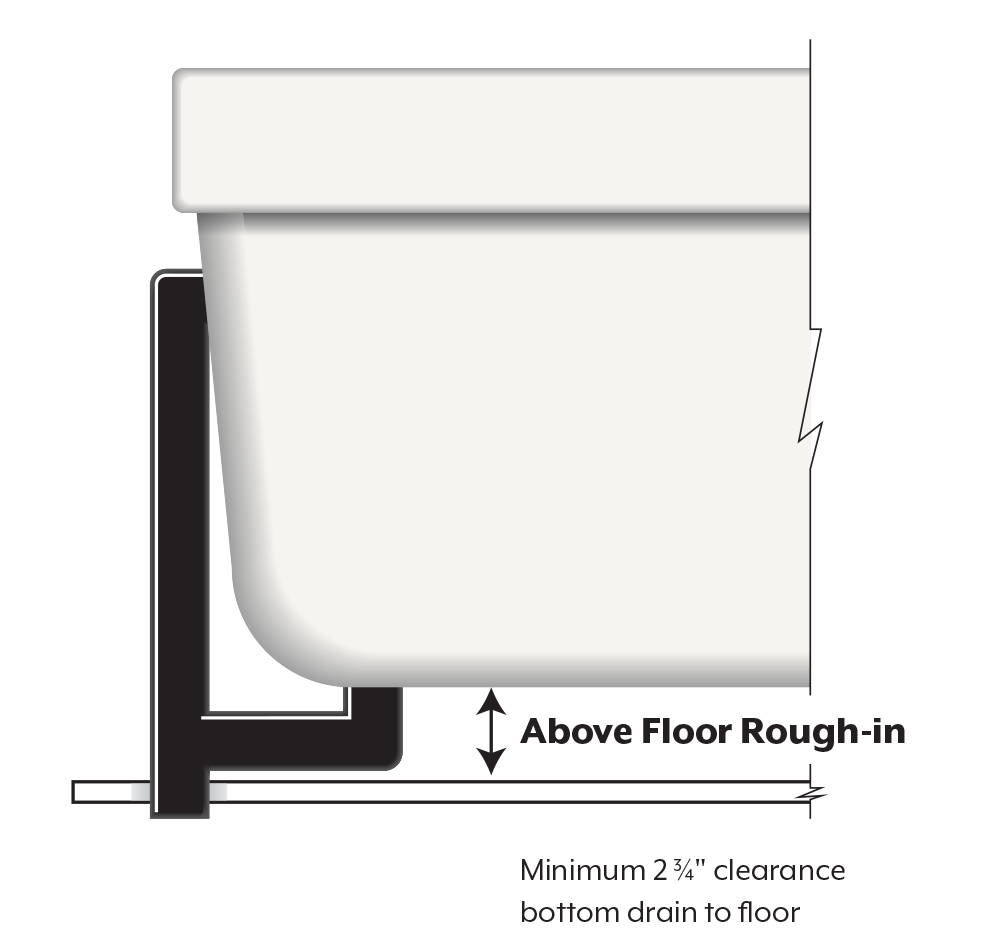 ABOVE FLOOR
ROUGH-IN
EASY INSTALLATION
A raised underside provides clearance between the tub basin and floor so the drainpipe can be easily routed without the expense of drain relocation.
VERSITILE SYSTEM
Perfect for concrete slab, renovations or new construction projects.