How a Towel Bar Can Save Your Life
June 28, 2021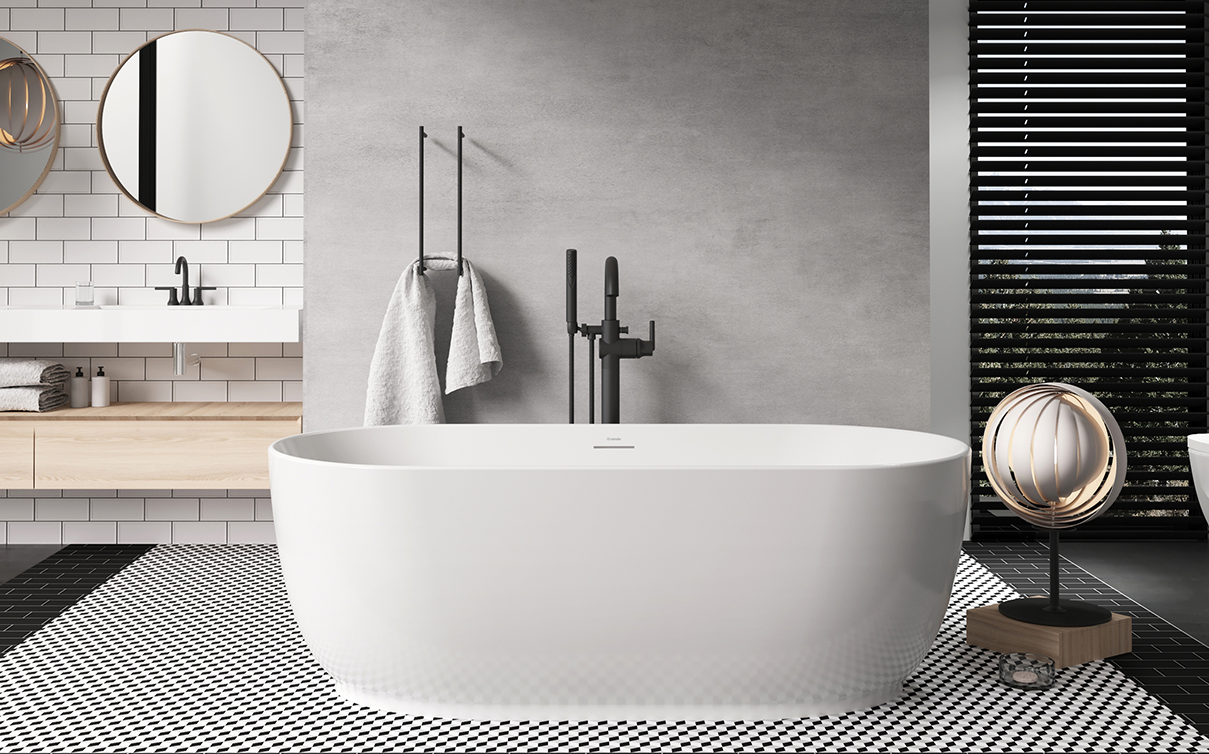 Featured Image: Nuan™ Freestanding Bath
As we age, few of us want to turn our beloved nests into institutional settings that look more "retirement village" than "home sweet home." But if you plan to age in place—the term for living in your current home as you get older, rather than moving to a senior residence — grab bars in the shower may someday be your reality. (More people are injured in the bathroom than any other room in the house, mostly from falling in the shower or tub, according to the Centers for Disease Control and Prevention.) To preserve your sense of style without compromising your safety, consider universal design products. Here's what you need to know:
What is universal design? Sounds like something you'd see in a planetarium.
You might, if the structure's entrance, hallways and bathrooms were built with the population's needs in mind. The principle promotes designs that are attractive but, at the same time, work for as many people as possible, regardless of age, size or physical ability.
But it's mainly to aid the elderly, right?
Not necessarily. Although universal design products help older generations age in place, they're not the only people who can reap the rewards. Pregnant women and people with disabilities, health issues or safety concerns can also benefit from these special products.
I want to be safe in my home but don't want it looking like a senior citizens' clubhouse.
That's the whole point of universal design—you can have both safety and style. Products come in various decorating themes that complement your personal taste. Many lines of bathroom accessories, like Delta Faucet, have a hidden-in-plain-sight feature—an assist bar—on the line's towel bars, tissue-paper holders and corner shower shelves. Each comes in contemporary, traditional and transitional motifs and in four finishes, so no one will know that the gorgeous bar holding your monogrammed towels also helps you stay steady.
What other bath products are available?
Decorative, ADA-compliant grab bars in a variety of styles and finishes are another smart choice.
View more Articles