3 Easy Ways to Add Colour to the Bath
October 31, 2021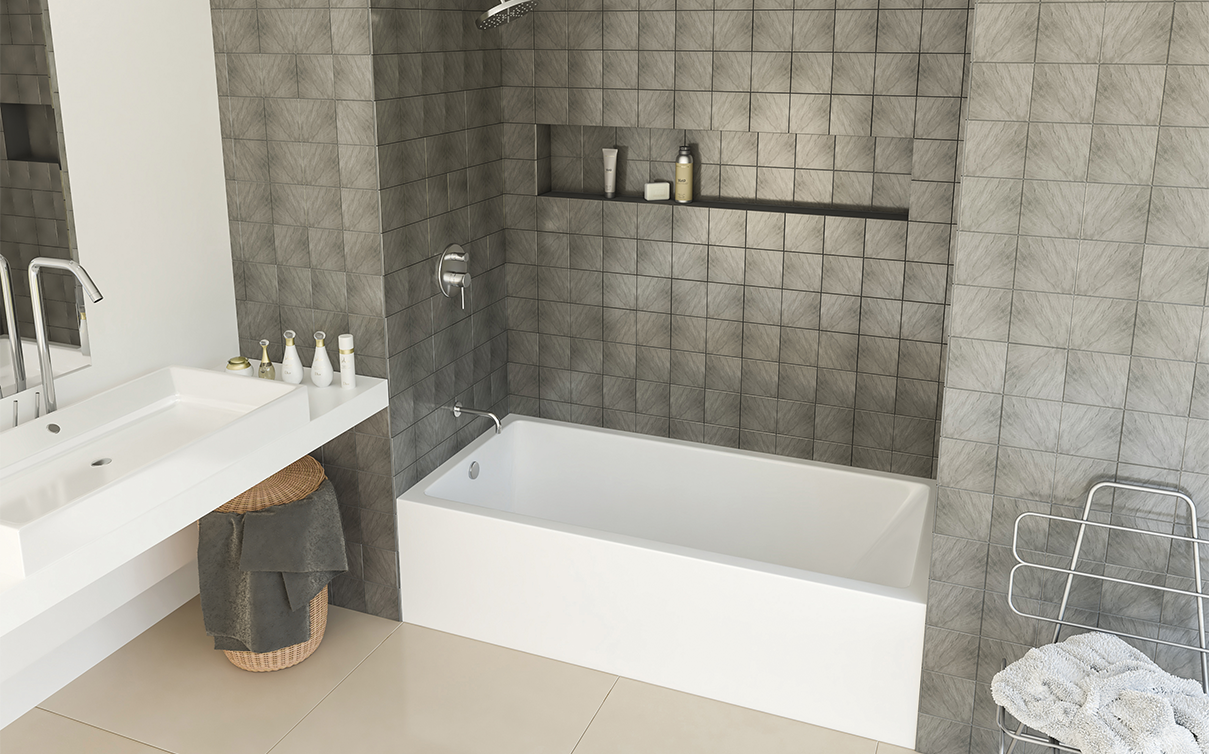 Featured Image: Austin 16™ Skirted Baths
So, the kids want to make a mess, and you've hit your cleaning quota for the day? Bring it to the bathtub. Parents magazine gave us these genius ideas for letting kids run colour-wild while containing the #HappiMess in the tub.
1. Make Masterpieces
Give "watercolour" a whole new meaning when you transform bathtub walls into easels. Just hang large sheets of paper around the tub, then let your pint-size Picassos get to work with washable paints. When they're done, use a hand shower to rinse any excess paint from the bath.
2. Mix the Crème de la Colour
Mix one to two drops of food colouring with a dollop of shaving cream to make "paint" that kids can use like fingerpaint on the side of the tub. It's easy to make – and just as easy to wash away.
3. Create Colour Dust
Add a small handful of crushed sidewalk chalk to the tub along with your kids' favourite bubble bath, and watch your little ones create colourful bubble beards and wacky rainbow hairdos. When they're done, just turn on the shower to make the bubbles disappear.
View more Articles