Bathtub Options: What Are They?
December 11, 2020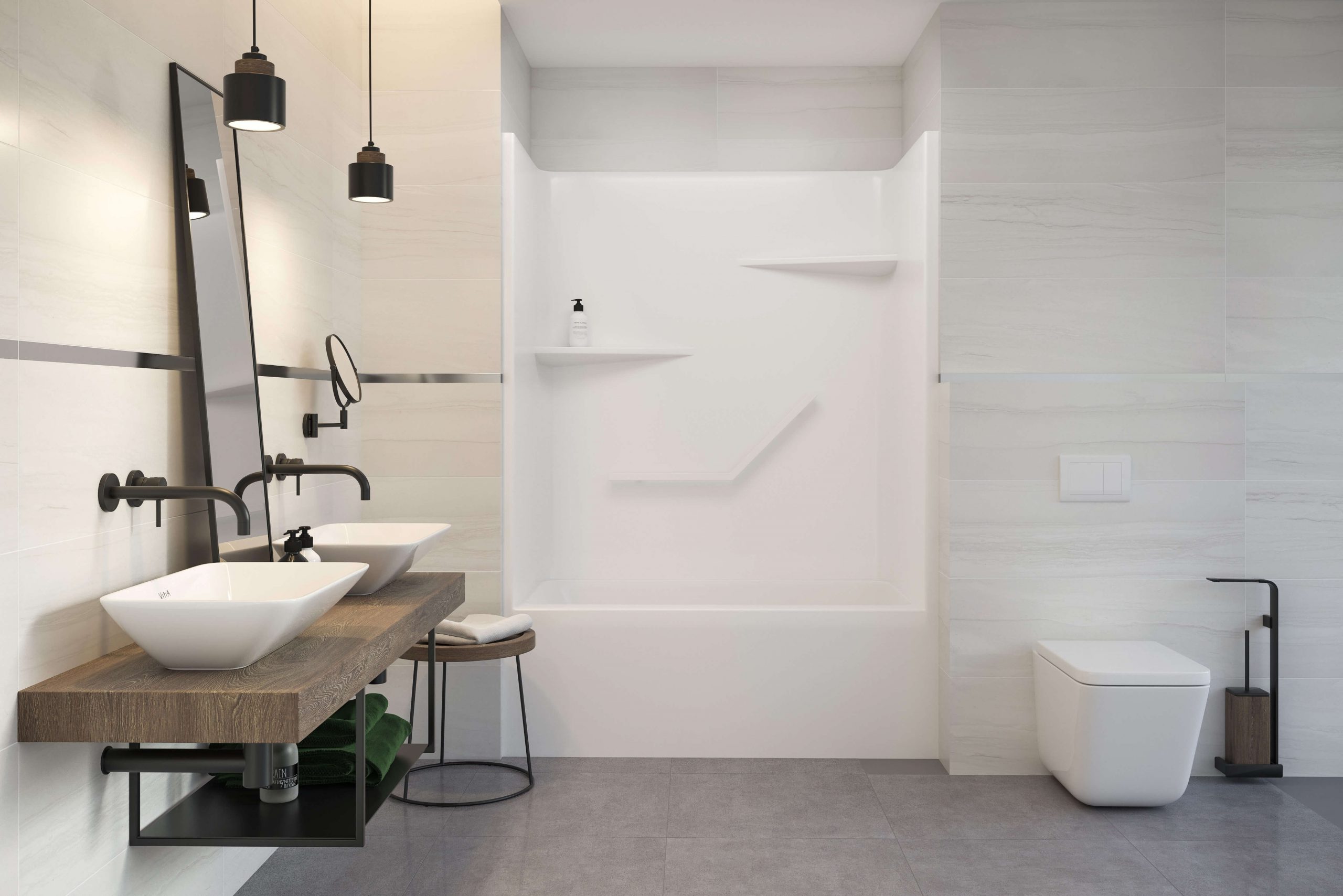 Featured Image: Sutton™ Two Piece Tub Shower
Choosing a new bathtub is fun but can also be a very stressful experience too. There are many styles, sizes and types to choose from. From Freestanding to traditional Alcove, each tub fulfills a different bathroom design need. Making your choice will depend on space available, design of bathroom and of course cost.
At Mirolin we have several options to choose from:
Freestanding
A Freestanding tub is just that, freestanding. It is not connected to any walls, it is finished on all sides and stands alone. Mirolin's Freestanding tubs come in acrylic or natural stone. Explore Acrylic Freestanding and Solid Surface Freestanding.
Alcove
These tubs are used often as they fit in many spaces that already have existing tubs. An Alcove Tub has unfinished ends and is placed in between two walls. Mirolin offers several types of Alcove Tubs and Tub/Shower combinations to suit your needs.
Drop In
A Drop-in tub is an unfinished bath that is dropped into a frame or enclosure to match your bathroom design.
Skirted
A Skirted tub has one finished side and is placed between two walls and attached on the back side.
View more Articles