6 Rules of a Bathroom Reno
November 22, 2021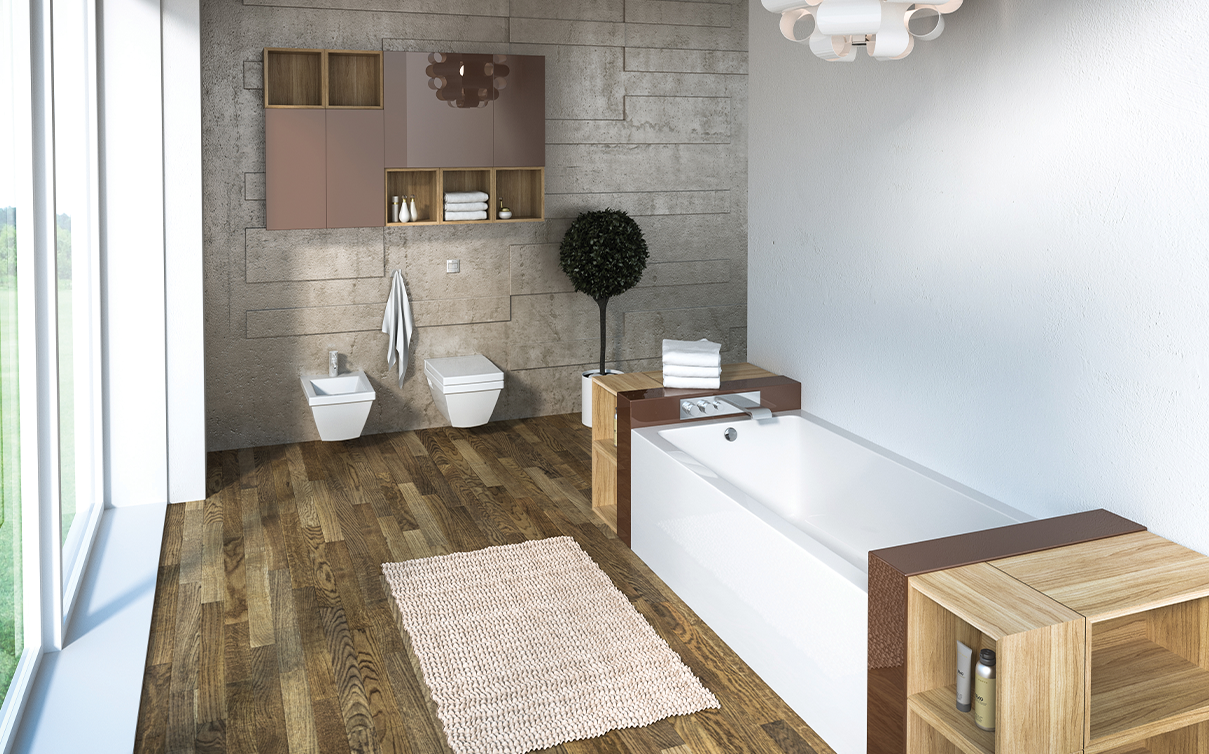 Featured Image: Corra™ Skirted Bath
With the average bathroom costing $11,000, according to the National Kitchen & Bath Association, bathroom renovation budgets have no room for mistakes. So before plastering a wall or purchasing a soap dish, consider these 6 rules to reno by:
1. If you move the toilet, say goodbye to the budget.
Anytime you touch the plumbing lines, it alters the room's footprint, which is labour-intensive and expensive. Unless the change would enhance the room immeasurably, all the pipes should stay put.
2. Everyone wants a spa bathtub, but few people need one.
When writing out your wish list, put necessities like a new sink or flooring way ahead and see what's leftover for a new bathtub. You could opt for a tub and shower combo for the best of both worlds.
3. You must fall in love with something.
It's imperative to get all warm and fuzzy about an object, whether it's gorgeous glass tile or a faucet that looks like sculpture. This item will start the design process and determine the style and colour palette.
4. Your 1983 vanity looks dated. Because it is.
While mixing old and new may work in other rooms, it doesn't in the bath because there's so little in there to begin with. A 30-year-old cabinet will look out of place if everything else is new. A better way to save money is to choose moderately priced fixtures and finishes instead of top-of-the-line.
5. Tomorrow's address should impact how you remodel today's.
If you're planning to sell your house within the next five years, keep your decorating choices neutral to appeal to general tastes. If you're staying put for seven years or more, however, feel free to go wild with those laughing dolphin tiles.
6. Unless you want to live in a construction site, order all materials way ahead of the start date.
Everything should be on-site when construction begins, or completion may be delayed waiting for a delivery. Be sure to open all boxes and inspect the contents the day they reach you. If something is broken or the wrong size, you need enough time to return it without compromising the remodel's schedule.
View more Articles